Slow Cooker Spinach And Macaroni Cheese
I was cornered again by Chrissie this week about a decent slow cooker macaroni cheese recipe.I don't have one in any of my slow cooker books but I found recipes from Slow Cooker in Blighty (sadly last entry was last April), A Year In Slow Cooking (now a book) and this recipe uses corn flour instead of eggs.Kip has allergies so I've used cornflour instead of eggs and I added my own twist by adding spinach and fresh tomatoes.And by the gods it's bloody delicious!
Slow Cooker spinach and macaroni cheese
Makes 6- 8 decent portions.I froze half of mine
500g (1 lb)  macaroni
350g  (3 cups) grated mature cheddar
150g frozen spinach
100g frozen sweetcorn
4 small fresh tomatoes
1 tsp salt and 1 1/2 tsp freshly ground pepper
900ml (1 1/ 2 pints) milk
4 tbsps corn flour (corn starch)
2 tsps dijon mustard
1. Start off by greasing your pot well, this helps with cleaning later as it stops the food from sticking to the sides.
2. Add the macaroni, cheese, tomatoes, sweetcorn and spinach.Season well and give it a good stir.
3. Mix the corn flour and the mustard with the milk in a jug with and stir well.
4. Pour the milk mixture over the pasta and stir well to combine.
5. Cook the slow cooker spinach and macaroni cheese on High for 2 1/2 – 3 hours.I checked the pasta after 2 hours and left it for another hour, considering I lifted the lid (this slows down the cooking process) it probably only needed another half an hour.
Adding this recipe to:
Recipe of the week with Emily of A Mummy Too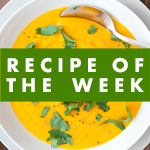 #CookitBlogit with Emma of Crazy With Twins 
Chrissie of Mediocre Mum Slow Cooker Sunday
If you are on G+,  Chrissie and me have a 'All Things Slow Cooking' community we run together and we would love for you to come and join us.